This is a speculative design proposal for prospective clients, for any location on earth. If you are interested in building this, please contact the architect. Thank you.
これは建築家からの提案であり、このようなパビリオンを建てたいというお施主様をさがしております。ご興味おありの方は建築家にご連絡ください。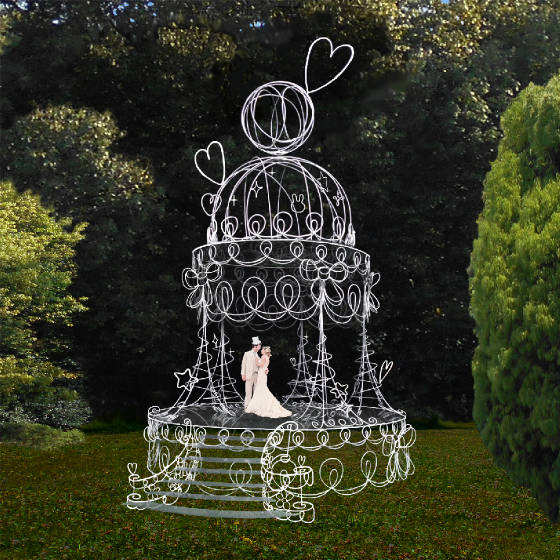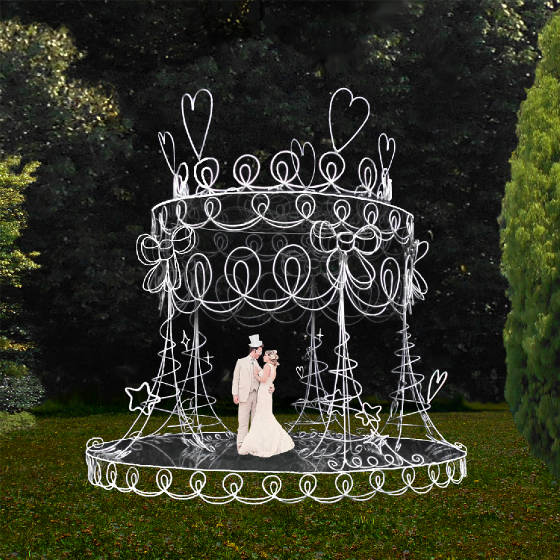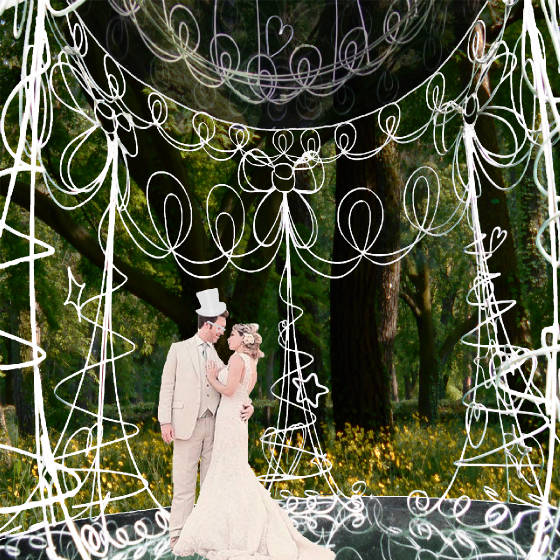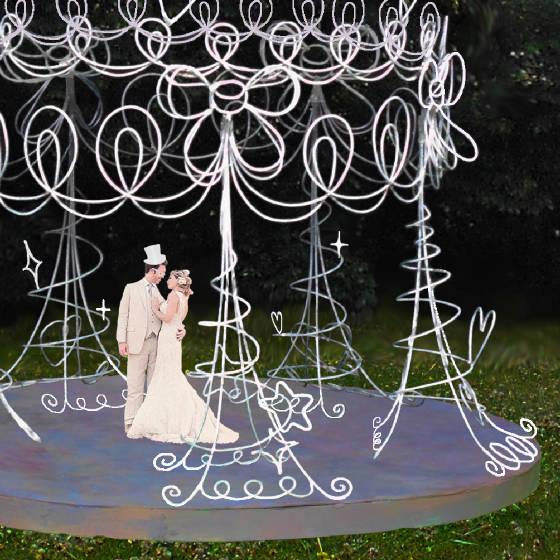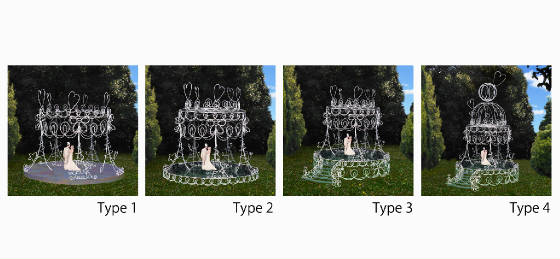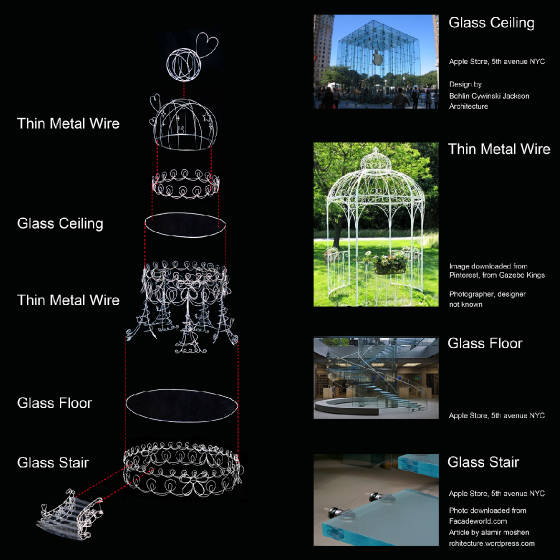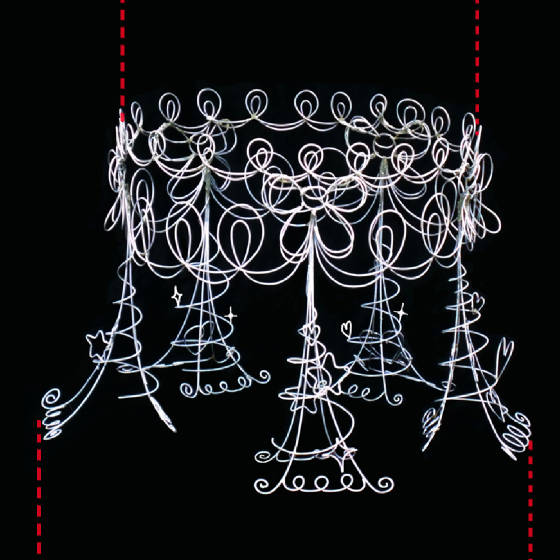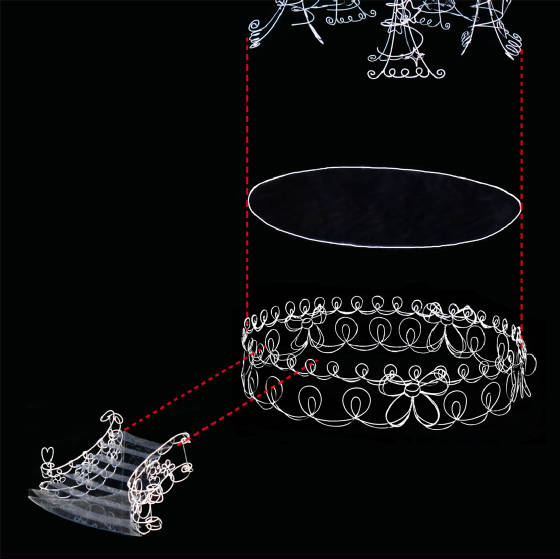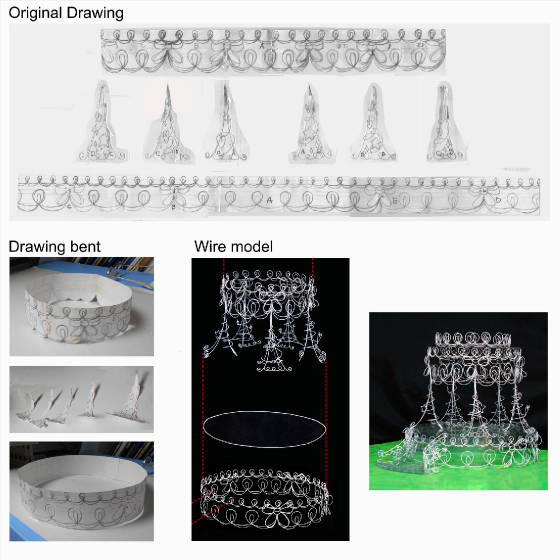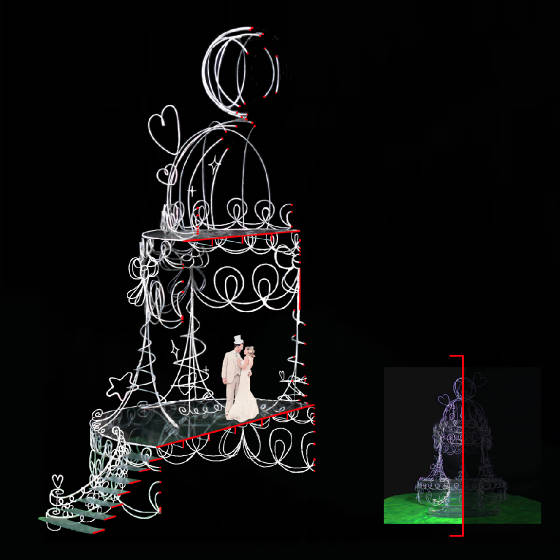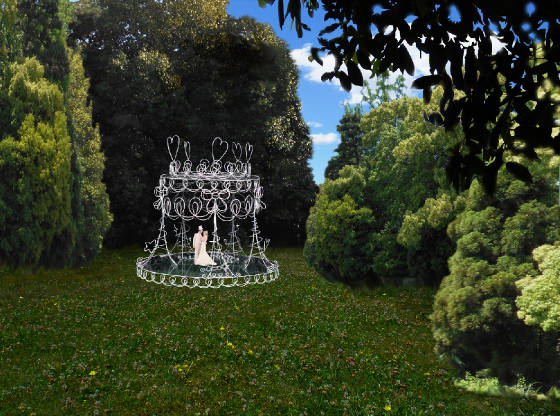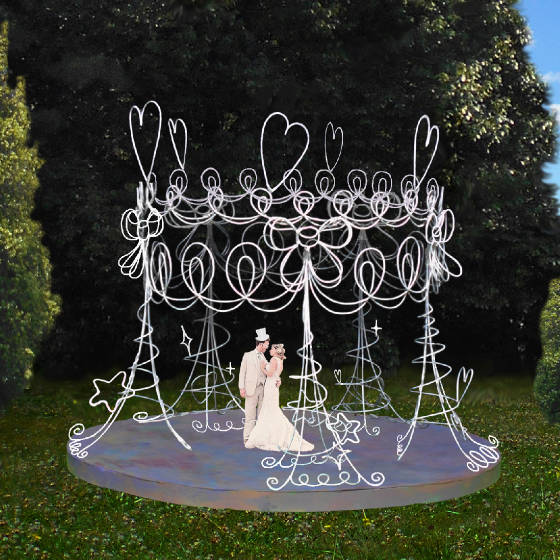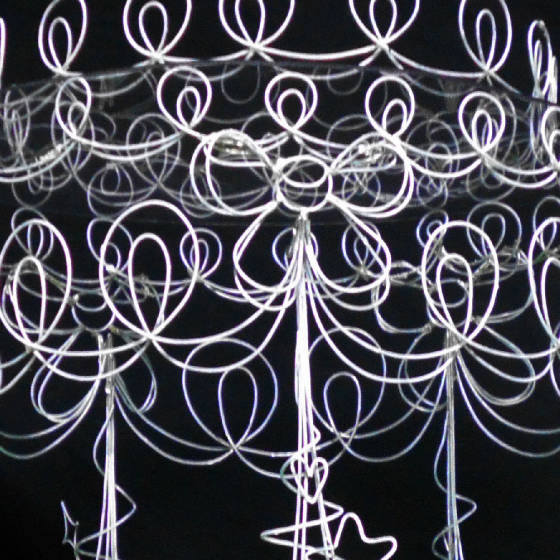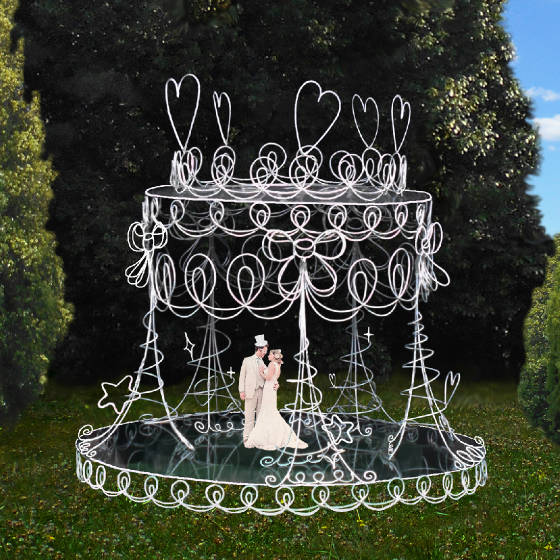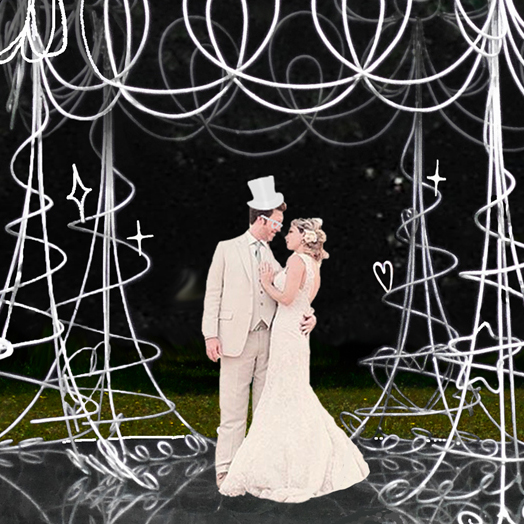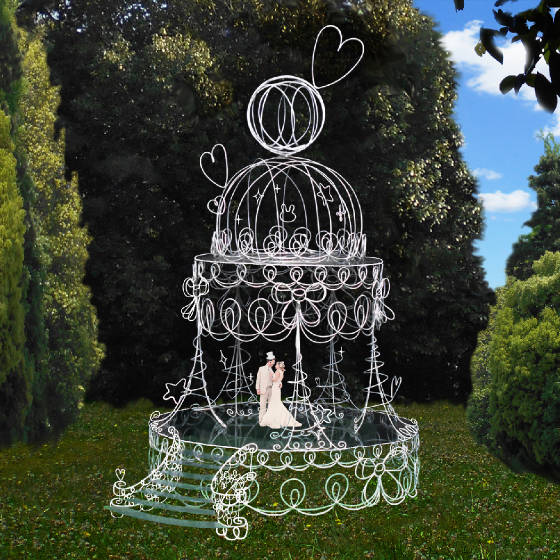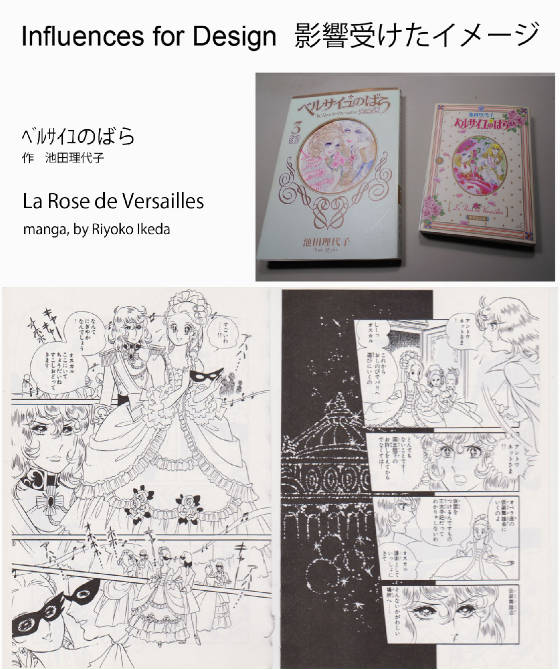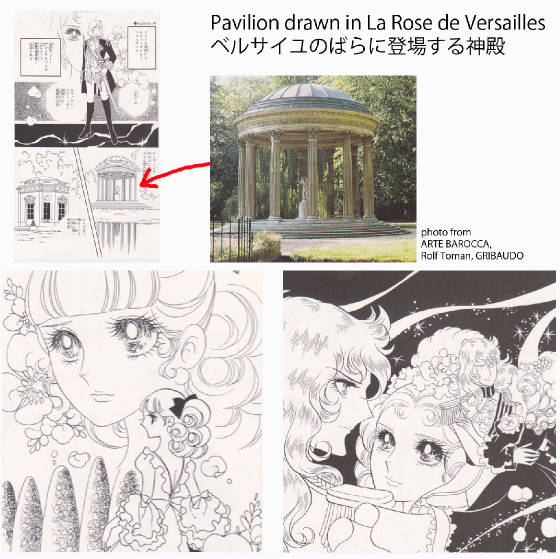 This is a prototype design for a pavilion. It can be used for wedding venues, or for any creative purposes by corporations or by individuals.
Basic design is based on classic, traditional images of a European pavilion from baroque era. The design also has some influences from contemporary art and popular culture such as Manga.
Design has the appearance of being entirely made only of very thin lines drawn in air, with no volume, no mass, no weight, no inside/outside distinction.
Line styles are deliberately designed to appear as if hand drawn in thin air.
これは結婚式のためのパビリオンのデザイン提案でございます。主にヨーロッパのバロック様式建築のパビリオンのイメージを原型として現代風に設計しております。現代アートや少女漫画などからも影響を受けてます。
床や天上はガラス。残りすべては非常に細い軽い金属の線のみで出来ています。
もちろん、結婚式以外でも、個人や企業で、あらゆる用途でこのパビリオンはお使いいただけるのではと思っております。
Design is made of glass ceiling and glass floor, glass stair, and very thin lines of metal. Metal lines can be either a bent metal tube, rod, or wire, or they can be laser-cut from metal planes and bent as singly curved planes.
今日の技術では十分にガラスの天井、ガラスの床、ガラスの階段で建設が可能です。
細い金属を加工する技術も一般的によく見られる建設方法で可能です。
This can be built for an average budget for a pavilion. Please contact the office of Ben Ryuki Miyagi to find out how much it will cost for your location, in any country.
最後までご覧いただきまことにありがとうございます。これはごく一般的なパビリオンの予算で施工出来ます。
ご興味あれば建築家の事務所にご連絡ください。